Finalist, Award of Excellence
Finalist, Writers' Touch Award
Finalist, Readers' Choice Bean Pot Award
Finalist, Aspen Gold
Finalist, The Maggie Award of Excellence
Nominee, RT Book Reviews Reviewers' Choice Award

THE Chieftain
Book 4: THE RETURN OF THE HIGHLANDERS
by Margaret Mallory

ISBN-13: 978-044658311-4
Publisher: Grand Central
Release date: February 26, 2013
Available now at:


THE RETURN OF THE HIGHLANDERS: BOOK 4

Four fearless warriors return to the Highlands to claim their lands and legacies. But all their trials on the battlefield can't prepare them for their greatest challenge yet: winning the hearts of four willful Scottish beauties.

Connor, chieftain of the MacDonalds of Sleat, holds the fate of his people in his hands. Rival clans are plotting to take over his lands, and duty determines whom he will fight, trust . . . even marry. Seeking guidance, Connor turns to Ilysa, a young lass with the gift of foresight, who reveals an approaching danger-and a passion that burns only for him. But the warrior must make a powerful marriage alliance, and Ilysa's bloodline is far too humble.

With her powers to heal and see evil where others cannot, beautiful Ilysa dresses plainly, speaks softly, and loves her chieftain from afar. Yet when Connor finally stokes the embers of desire that have so long burned within her, Ilysa feels bliss unlike any she's ever known. Now as he is forced to place duty before happiness, Ilysa senses Connor is in grave peril. Can she find a way to prove she is the woman he needs by his side?

"I've come to see to your woun-"
Ilysa made a high-pitched squeak, and the tray she was carrying fell from her hands with a crash. Her face went scarlet, and she dropped to the floor and scrambled to gather her things.
Though Ilysa probably got a good look at his bare backside, Connor had covered his essential parts with the drying cloth when he turned around. Her reaction seemed extreme for a lass who was both a skilled healer and a widow. He still found it difficult to believe Ilysa was old enough to have been wed. She was a tiny thing, and in the loose gowns she wore, he could not tell if she even had breasts.
"I'll come back later," Ilysa said as she frantically reached for rolling jars.
She squeaked again when he knelt to help her pick up the pieces of a broken clay pot.
"No need to go," he said. "Just let me pull on my trews, and ye can see to my wounds."
He stifled a laugh when she sprang to her feet and turned her back to him.
"'Tis safe," he told her once he had his trews on and had settled himself on a stool.
As soon as Ilysa leaned over to examine the arrow hole in his chest, her manner changed completely.
"Ach, ye should have let me do this sooner," she scolded. "The bandages were stuck fast to the wound, weren't they?"
He did not bother answering. Despite her annoyance, Ilysa's touch was gentle. In fact, her fingers felt like feathers over his skin.
God help him, even Ilysa aroused him. Ach, he felt like the worst sort of scoundrel.
"How old are ye?" he asked her.
"Nineteen," Ilysa said as she briskly mixed herbs into a paste.
Though she looked like she was twelve, Connor did not feel quite so disgusting for getting a throbbing erection from her touch.
"I'm nine years younger than you and my brother, same as I've always been," she added with her dry humor.
Of course, he knew that. He could still remember when Duncan's mother had returned pregnant after disappearing mysteriously for weeks. It had been the talk of the castle, but Anna had never enlightened any of them regarding where she had been or who fathered her babe. The ability to keep her own counsel was a trait Anna and her daughter had in common.
Ilysa's hands were on him again, spreading the poultice over his wound, and he could think of nothing else. Ach, he was a sorry man. When she leaned close, he felt her breath on his skin. He resisted the temptation to close his eyes and pretend a lass who was not his best friend's younger sister was touching him with a different purpose.
"Ye married young," he said. "Ye couldn't have been more than eleven when we left for France."
"Ye were gone a long time. Sixteen is not young to wed." She lifted his hand and placed it on the square of cloth that covered the poultice. "Hold that."
She commenced to wind a clean linen strip around his chest. She cupped his elbow and lifted it as she brought the strip under his arm, taking charge of his body with an assurance that both surprised and further aroused him. When she leaned forward, reaching around him to bring it behind his back and over his shoulder, her chest touched his. A jolt went through him as he discovered that Ilysa definitely did have breasts. Even through the thick layers of fabric, there was no mistaking the feel of the soft, rounded flesh.
He hoped to God Ilysa did not look down and see his shaft pressing against his trews. Considering how she had reacted to seeing his bare arse, he feared she would faint dead away.
"What made ye decide to wed Mìchael?" he asked to distract himself. Her husband had been a few years younger than Connor. He had known him, but not well.
"My mother was dying, and she wished to see me settled," Ilysa said.
Ilysa was a practical, sensible lass. No need to worry about her losing her head and running off with the wrong sort of man.
When she circled her arms around him again, Connor sucked in his breath. A lass who looked like a boy and dressed like a grandmother should not smell so good.
"Water lilies?" he asked without thinking.
"Aye," she said and gave a light laugh. "I used the dried flowers in the poultice so it wouldn't smell so dreadful this time."
Christ, he was going to smell like lilies?
When he felt her breast against his arm, he made himself focus on the hideously ugly brown cloth that was wrapped tightly around her head and covered every bit of her hair. That helped, but not much.
©

Coming soon!

"[T]his stunning conclusion to her Return of the Highlander series… exceeded all my wildest expectations…a climactic ending to an already stellar series…I loved it!!!" Top Pick, Night Owl Reviews
"4 1/2 Stars! Mallory's latest in her Return of the Highlanders series is a must-read for Scottish medieval fans. A page-turner with a fast moving plot and…an unshakable romance." RT Book Reviews
"Readers will appreciate the well-developed romance, historic detail, and red-hot passion as they root for two strong protagonists who bravely face danger at every turn." PUBLISHERS WEEKLY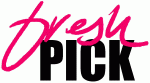 "Every single time I open one of her books I remember why I fell in love with Scotland, why I fell in love with the Highlands, and most of all I remember why I fell in love in the first place." Fresh Fiction
"THE CHIEFTAIN, the bittersweet, but gloriously triumphant final installment to Margaret Mallory's Return of the Highlander series, has achieved what few series are capable—a conclusion that's every bit as addictive, tantalizing, entertaining and satisfying as its predecessors, if not more." RomanceJunkies.com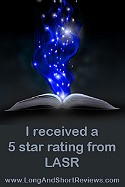 "[A] fantastic, breathtaking tale with love scenes that sizzle, shimmer and glow with magic...The Chieftain is a keeper!" Long and Short Reviews
The Chieftain "is filled with danger, betrayal, secrets, passion …one of my favorite authors…A must read!" My Book Addiction
5/5 "A fabulous story that I gobbled up in one gulp. Mallory knows how to do romance right." Seduced by a Book
"[A]dventure, mystery and passion…a page-turner. Be prepared to be up all night once you start reading." Historical Novel Society
5/5 "[I]ntense sexual tension and riveting scenes…a very moving story that will steal your heart. A Romance you don't want to miss." Addicted to Romance
"[A]dventure, mystery and passion…a page-turner. Be prepared to be up all night once you start reading." Historical Novel Society
"5 Stars!" Rogues Under the Covers
"I'm so sad that it's over! It's safe to say that Margaret Mallory's Return of the Highlanders series is an all-time favorite…. Mallory creates spectacular stories filled with love and adventure." A Joyfully Recommended Read, Joyfully Reviewed
"Margaret Mallory ends her fantastic The Return of the Highlander Series with a spectacular story...[This] is one of the best Highlander Series out there." ~Bodice Rippers
4 1/2 Stars! "The Chieftain and the Return of the Highlanders series will always have a special place in my heart." The Bookaholic Cat